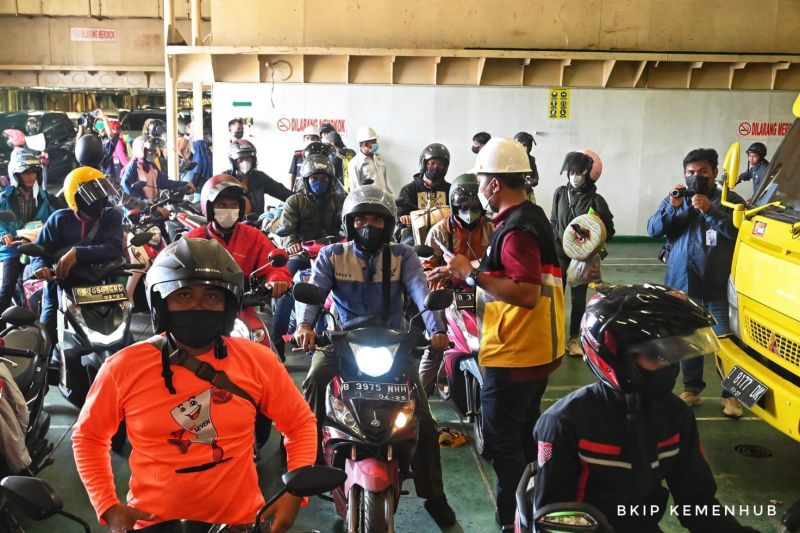 Jakarta (ANTARA) - The Indonesian Chamber of Commerce and Industry (Kadin) has said that the Ministry of Transportation has succeeded in managing the 2022 Eid homecoming period.
The Eid exodus traffic has been smooth and safe so people's journey to their hometowns has been without significant obstacles, Kadin's vice chairman for transportation, Denon Prawiraatmadja, said here on Tuesday.
"We see this taken measure as a very fast response from the Transportation Ministry and National Police to facilitate the Eid homecoming journey, and we appreciate this," Prawiraatmadja remarked.
Kadin deemed the Eid exodus flow in 2022 as relatively smooth thanks to the preparation and coordination of all relevant stakeholders.
Not only that, but the government, through the Ministry of Transportation and the National Police, also imposed several traffic schemes to prevent severe congestion, Prawiraatmadja explained.

Related news: KAI rejects 707 passengers for flouting health protocols
Four traffic scenarios were prepared for this year's homecoming flow, which are the one-way system, odd-even plate policy, contraflow, and restrictions on freight and three-axis vehicles, he noted.
Touching upon the traffic congestion observed at some points, he said it was because of the first public homecoming after two years, which the community welcomed enthusiastically.
Furthermore, Prawiraatmadja also pointed out that based on the Transportation Ministry's data, the number of Eid travelers in 2022 reached 85 million, of which 14 million came from the Greater Jakarta region.
According to state highway operator PT Jasa Marga's records, 1.7 million vehicles left the Jabodetabek area during this year's exodus flow.
"This number is the highest in the country's history of homecoming. However, the Ministry of Transportation together with the National Police has managed to make this year's homecoming situation relatively smooth and safe," Prawiraatmadja said.

Related news: Eid homecoming exodus improves regional, national economy: Legislator
Reporter: KR-KZ
Editor: Rahmad Nasution
Copyright © ANTARA 2022