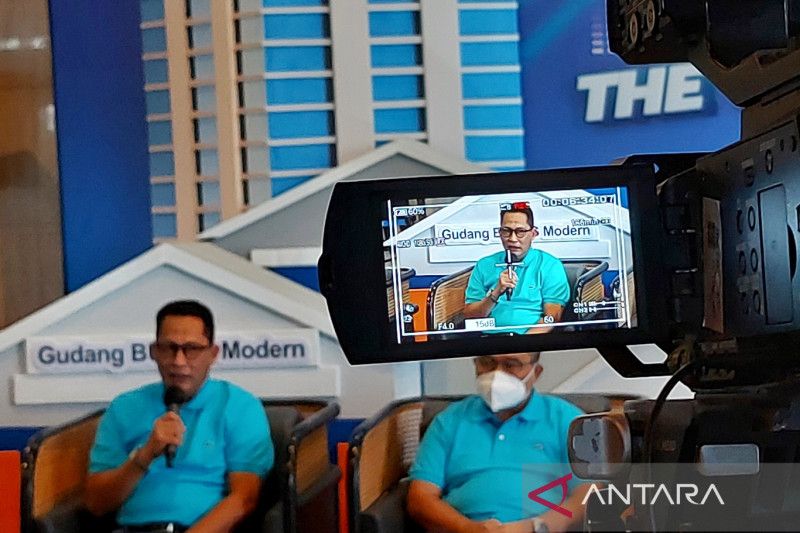 Jakarta (ANTARA) - State-owned logistics firm Bulog is working to ensure the stability of prices of several food commodities, such as frozen meat and sugar, after Eid al-Fitr by meeting the community's food needs.
At a press conference at the Bulog Headquarters here on Tuesday, president director of Bulog, Budi Waseso, said that he has instructed all ranks of the firm to ensure that food commodities are available for the community after Eid.
"Bulog is ensuring that the food stock stored in our warehouses across Indonesia is always available for the community, and we will use all existing instruments to ensure food availability," Waseso added.
Currently, the rice stocks at Bulog warehouses across Indonesia have approximately reached 1 million tons, which is still in line with the safe range set by the government of 1 million to 1.5 million tons.
The president director said that the volume can still increase because Bulog will still collect rice and unhulled rice from farmers during harvest time.
"For the main commodity that we control, namely rice, the stock is very safe; there are 1 million tons. In addition, currently, Bulog is still procuring rice from farmers throughout Indonesia, and so far, we have collected as much as 256 thousand tons. Thus, the rice stock will continue to grow," he added.

Related news: National Food Agency to simplify food-management regulations
He said that Bulog will continue to carry out the tasks given by the government maximally.
"With the support of the infrastructure and facilities owned by Bulog and with the experience of distributing various social assistances, Bulog is ready to carry out the tasks assigned," he stressed.
Bulog has also been asked to distribute cooking oil through a commercial scheme, which is expected to help reduce the price of bulk cooking oil until it reaches the price that the government desires.

Related news: Vice President Amin visits Bulog to oversee rice supplies
Reporter: KR-RA
Editor: Rahmad Nasution
Copyright © ANTARA 2022